From city buzz to countryside. Discover an untraditional home that embraces natural materials and thoughtful finishes that is worked around integrating the barns history —
Tell us about your thoughts on moving out of the city and into an old barn?
Best decision ever made. I know many people are hesitant about moving out of the city, but as with everything in life it is a matter of priorities. For us nature, peace and fresh air are more important than the city vibe. We moved from an apartment in central Copenhagen and into the renovated barn. We had been renovating it for 3 years, so by the time it was finish we were definitely ready to leave the city and move to the countryside. We still both work in Copenhagen, so we still get to enjoy the city buzz, but when the work day ends and we approach our home in the countryside, it feels like we can breathe a little deeper.
" Creating a home takes years and I look forward to all the treasures we are going to find "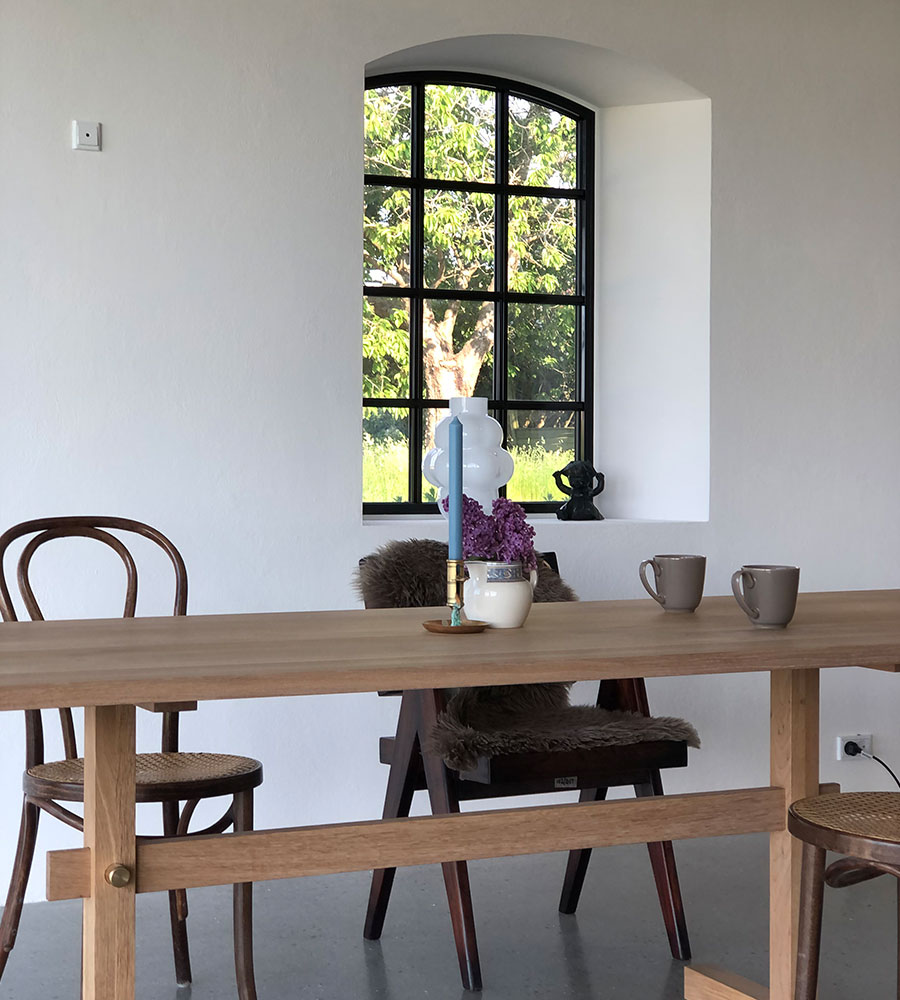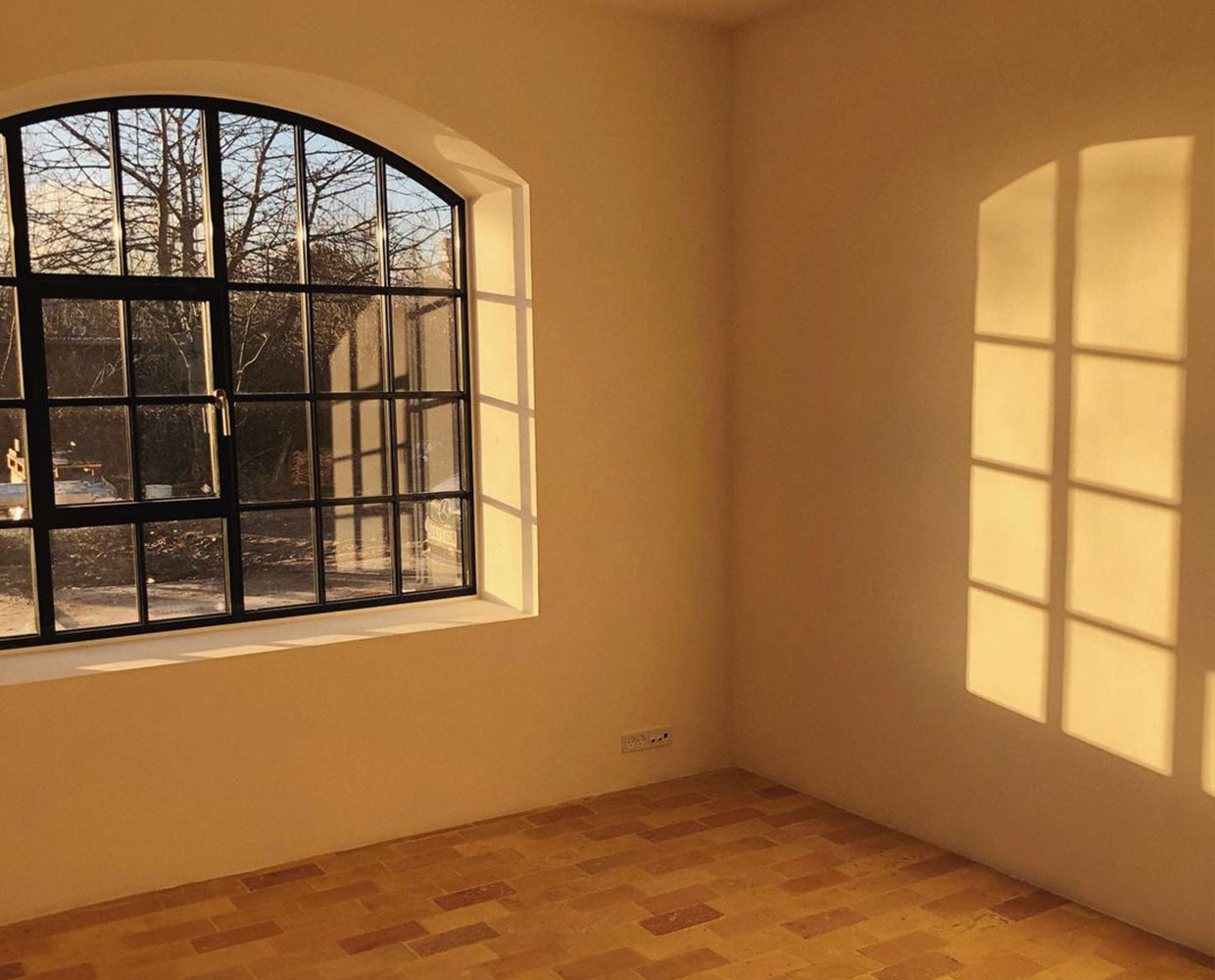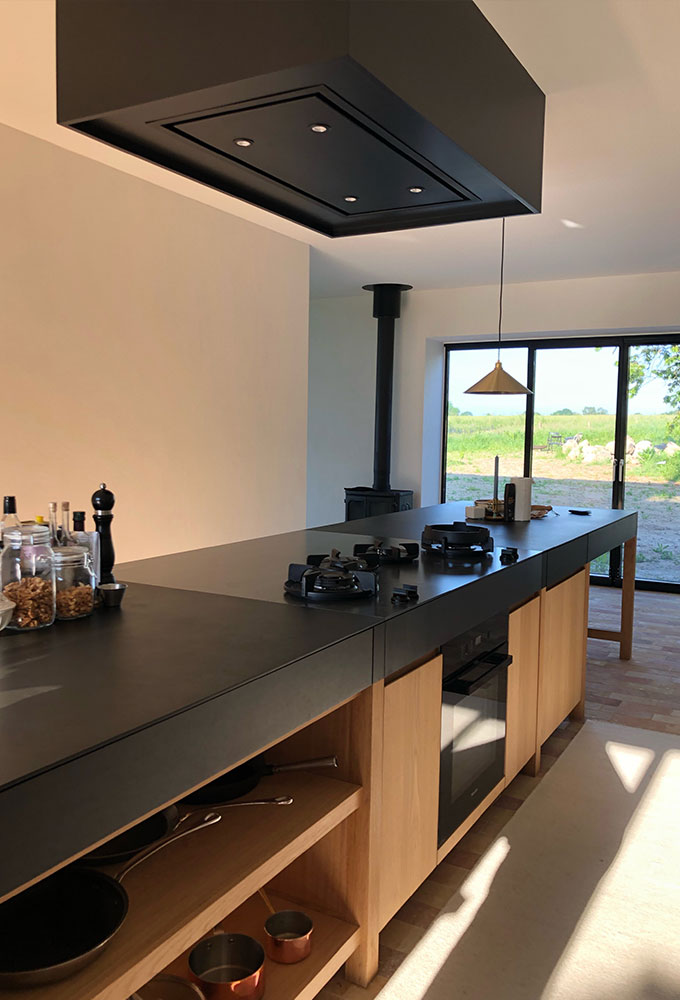 What have been your values when restoring the barn?
Respect for the building and the use it had in the past. We have tried to integrate the barns history and make respectful choices. Every detail and material are picked with the old barn in mind – the floors, the windows, the paint that has been used. 
Even though the barn has been completely renovated, from the road it looks more or less exactly as it used to – just with a "little" brush up. 
How did you choose the materials you use?
We talked to people who new a thing or two about restorations and who, like us, shared an interest in respecting "the old". We have used materials that where normally used in the countryside of Denmark in the past. For us it didn't make much sense to fill the barn with materials that wasn't accessible in Denmark in the early 1900s. However, using a barn as a home is not natural so especially when it came to kitchen and bathrooms we struggles a bit, because how does a barn bathroom looks like? No one knows. 
What is your favorite room in the barn? And why?
Difficult – each room has its own charm. But if I have to pick one, I guess it is the big living room with the huge window. I love that it feels as if you are sitting in the middle of a field. You can see very far and I like when the eye is able to wonder. The room is very spacious and with around 8 meters from floor to ceiling there are plenty of space for big dreams.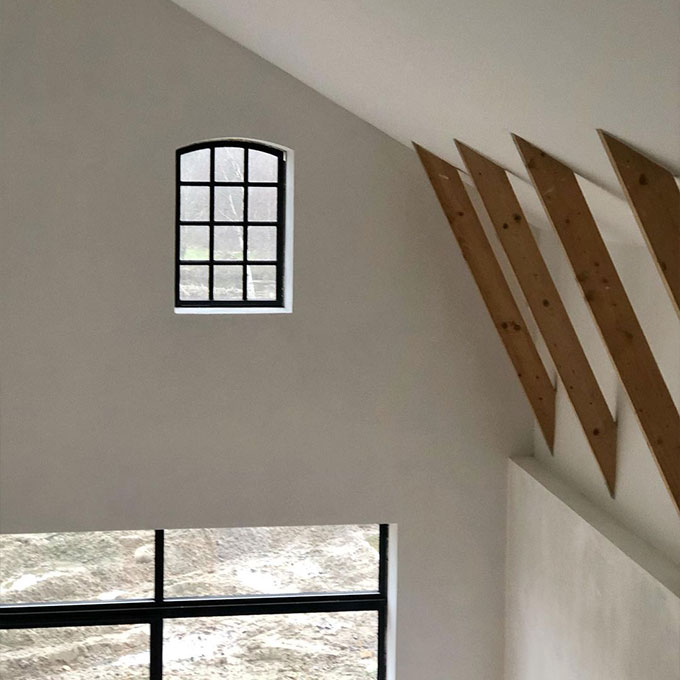 What do you look most forward to living in the barn?
With such a big project, we have come to terms with the fact that it will take time to decorate it. We look forward to spend time creating a home. Creating a home takes years and I look forward to all the treasures we are going to find. And we look so much forward to creating a garden.